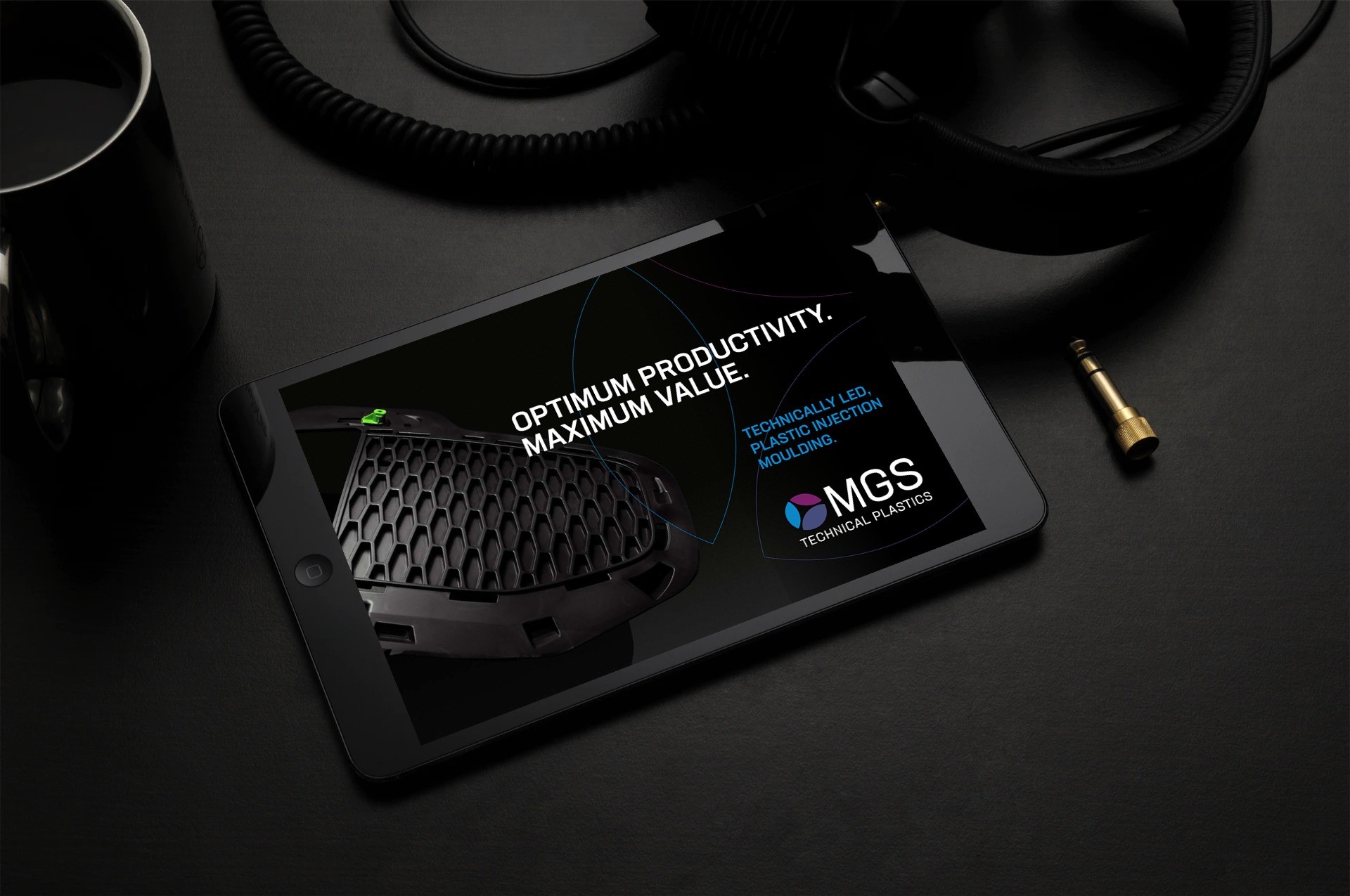 MGS Technical Plastics have unveiled new branding as the latest development in their growth journey. The evolution of their image comes at a critical point of growth for the company on the back of £2 million of investment in people, machinery and technologies.
John Sturgess, Managing Director, said: "We have invested heavily in recent years and we needed our branding and marketing to represent the development of the company. This continuous investment is what makes us MGS Technical Plastics and is something we are very proud of".
The impressive new company video was premiered at the Northern Automotive Alliance (NAA) Annual Dinner on the evening of the 7th November at the Mere Golf Resort and Spa, Knutsford. At the event, MGS were nominated in three categories for the Manufacturing Excellence, People & Skills Award, and Corporate & Social Responsibility Awards making it a night for MGS to celebrate all they've achieved.
Katherine Lucarz, Managing Director at The Marketing Knot, said: "The awards evening was the perfect time to premiere the new video and launch the brand to the world. Fifty percent of MGS projects come from the Automotive industry and those partnerships are a highly valued part of the MGS business. The evening was an opportunity for Team MGS to reflect on the incredible achievements of recent years and proudly release this new marketing among respected colleagues and industry leaders."
In the past year, MGS has been working with Lancashire based companies to develop new branding and marketing assets. The carefully selected individuals were chosen for their specific skill set and shared values with the creative vision being led by the unique photography style of Wayne Myers at Myers Creative. Developing the branding and a brochure was local designer Stephen Caton of Source who perfectly balanced the need to keep the MGS brand recognisable whilst taking it firmly into modern day.
A new company video to highlight the unique approach at MGS was produced by Bigtank Video Productions. Rob Hallam, Managing Director at Bigtank Productions, said: "The video is a story of investment, positivity, growth and all-round success in doing what they do".
The launch comes as MGS Technical Plastics has been trading for over 40 years in Lancashire and looks to become a £20 million company in the next few years. Now is certainly the time to partner with MGS Technical Plastics!