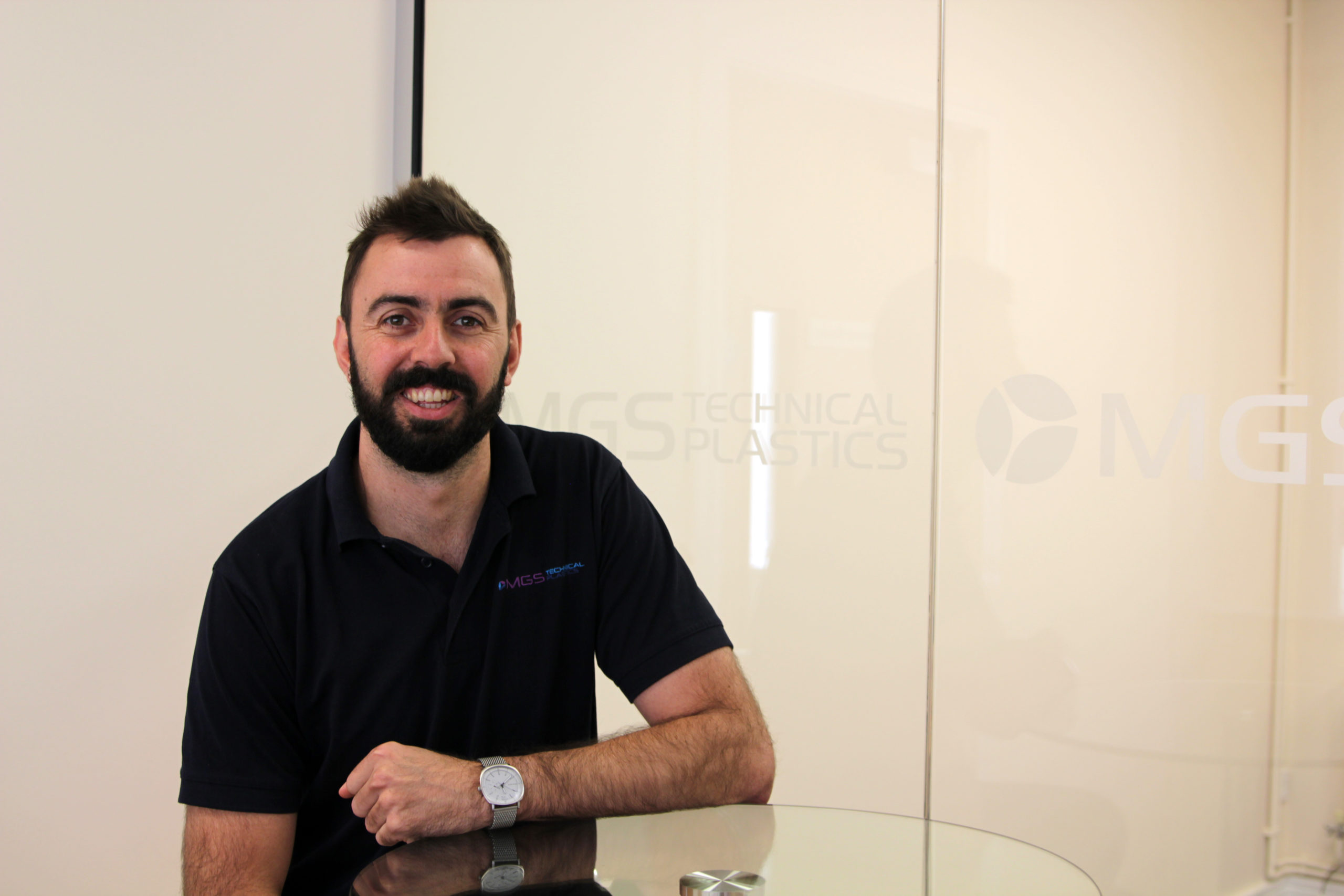 Judson Smythe has been appointed to the board of directors at Lancashire-based moulding specialist MGS Technical Plastics as it plans its next stage of growth. Judson joined the company in the summer of 2016 and has now joined the board as Technical Director.
The 32-year-old brought international experience to the role, joining MGS from the Jasco Group in Durban, South Africa, where he was an Engineering Manager working with 50 injection moulding machines and a workforce of 250. He was previously an Apprentice Tool and Die maker, and later read Industrial Engineering at Durban University of Technology.
Now he will play an integral role in MGS's bid to reach £10m turnover. He will oversee the technical capacity of factory operations and hold responsibility for tooling and new product introductions.
Since moving to its Blackburn home in a major £2m project, MGS has invested heavily in upgrading and adding to its equipment. The most recent purchase is a KraussMaffei KM900 dual platen machine with a 900-tonne capacity at a cost of £530,000. MGS has also invested a five-figure sum in Thingtrax, which uses the Internet of Things to monitor production around the clock and identify inefficiencies in production processes.
Judson said: "This is the most exciting time in the company's history and I'm delighted to have the opportunity to play a role in taking it to the next level.
"With modifications to the factory and significant investment in new equipment, we have strong foundations on which we can build towards our ambitious growth targets."
John Sturgess, Director at MGS said: "The most important resource for our company is the people we employ. Our skills, expertise and customer-first approach put us ahead of the competition.
"Judson is a shining example of what we're all about. He is a great addition to our management team and we're sure he'll play a valuable role in our growth over the coming years."