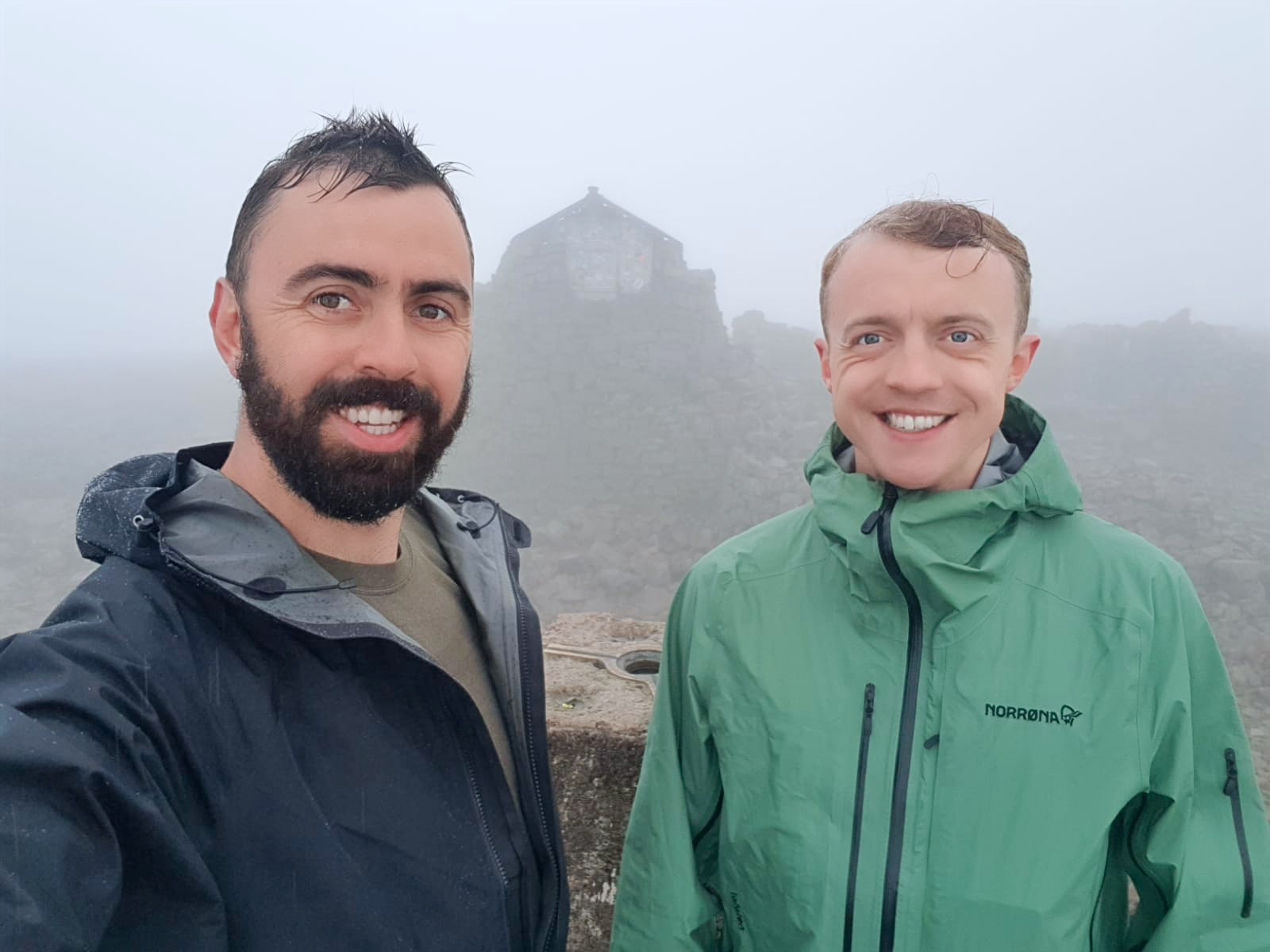 Two members of MGS Technical Plastics battled the weather to complete the National Three Peaks Challenge to raise money for the North West Air Ambulance.
Judson Smythe and Nathan Sturgess took part in the challenge on the 27th to 28th September, where they fantastically ascended and descended Ben Nevis, Scafell Pike and Snowdon in less than 22 hours. The pair were supported in their efforts by company MD, John Sturgess, who navigated the treacherous conditions on the roads to see them safely to each peak.
Nathan Sturgess, Procurement Officer, about the experience said, "Never have I known wind and rain like it. I spend a decent amount of time outdoors, but that was something else!"
The team mates set out on a wet and windy Friday afternoon beginning at Ben Nevis in Scotland at 14:09 before taking on Scafell Pike in Cumbria and finishing at Snowdon in Wales at 11:54am. Along the way they encountered a pair of struggling walkers at the peak of Scafell, calling Mountain Rescue and assisting them before continuing on.
In doing the challenge, they are aiming to raise a total of £2,000 for the charity and have raised £1000 so far.
"We would like to say a huge thank you to all who have supported us so far. There have been some extremely kind donations from both organisations and individuals alike."
Nathan continued to say, "We chose the NWAA as we felt they were quite an underappreciated and underrepresented charity. Many people are under the impression that the air ambulance services are controlled and paid for through the NHS, which is absolutely not the case."
The North West Air Ambulance is funded by the generosity of the public through donations, fundraising activity, lottery membership and through their network of retail outlets, who provided vital charitable funding to keep the service flying.
"Some of the figures are staggering! It costs: £9 to fund 1 minute of an NWAA mission; £1500 would buy one helmet used by the helicopter crews; the protective uniforms worn by the crews cost £700 each; each aircraft uses £13,500 per month. People should be aware of this charity, and our aim was to help raise that awareness."
Nathan and Judson are now hoping to continue in their fundraising efforts until they reach their £2000 goal and are encouraging people to donate now through their Just Giving Page: