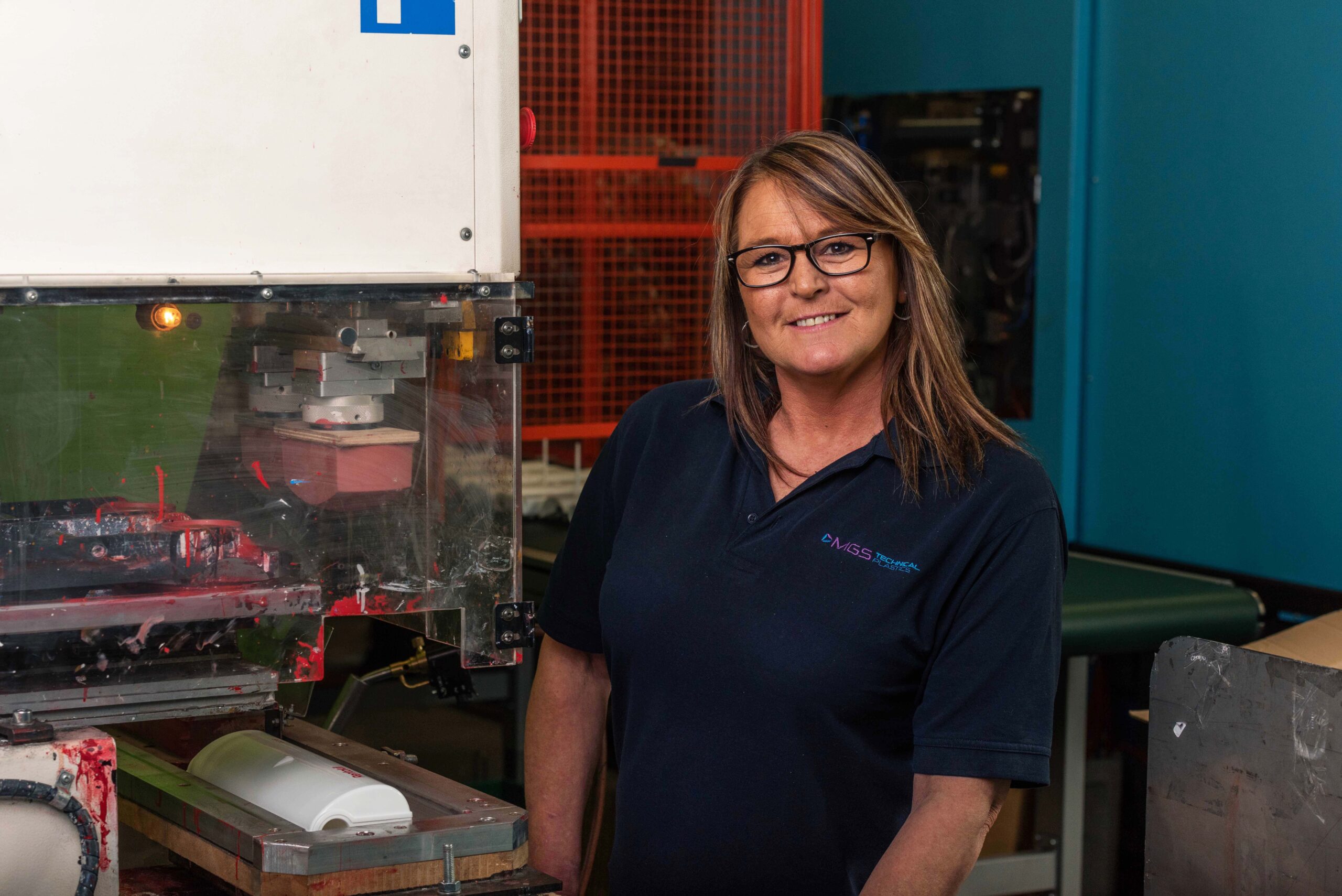 Do you have a question about working with us?
We have put together a list of our most frequently asked questions to help answer any queries you may have.
What is your machine size range?
Our machines range from 35 to 900 tonnes.
How many machines do you have?
We have 18 machines currently.
Do you offer blow moulding, rotational moulding or vacuum moulding?
We are a Plastic Injection Moulder. However, we know great companies we can work with and recommend for these services.
What materials do you mould?
We mould various materials, such as ABS, PP, PC, PC/ABS, POM, TPE and PMMA. We are a silicone-free factory, so we do not mould any silicone.
Can you get recycled/ bioplastics?
Yes, we can get recycled plastics and bioplastics, and we have experience moulding with both.
MGS are a silicone-free factory, so we do not do any silicone moulding. That said, we can utilise great alternatives, such as TPE, to meet your needs for an injection moulded product.
Do you make tools in-house?
We use our approved tool makers in the UK and China to manufacture tooling and utilise our in-house tool room for routine preventative maintenance of tooling.
Do you offer soft / prototype tooling or 3D printing?
Yes, we do. We can work with toolmakers to manufacture soft / prototype tooling and work with 3D printing partners to create a 3D printed prototype or for small production runs.
Where do you get your tools from, UK, China etc?
We source our tooling from the UK, Europe and China. We use multiple suppliers to ensure we provide the correct tooling partner and project management.
Do you offer a design service?
We work with multiple design agencies depending on the type of project, who have the experience and knowledge to design for manufacture.
Do you offer chrome plating, painting, or pad printing?
Yes, we can subcontract this service to our network of suppliers for chrome plating and painting. We offer pad printing in-house in our assembly department.
We have our dedicated assembly department, where we can assemble a complete product for delivery. We also have the capability to pad print, heat staking and ultrasonic weld.
Can you provide packaging?
Yes, we can. We use our own packaging as standard but can source unique packaging for your requirements.
We utilise just-in-time delivery so you can receive your stock when you need it.
Do you have your own transport?
Yes, we have our own transport. We also use high-quality transport partners for delivering your order so no matter the size of the order we have a delivery option.
What accreditations do you have?
We are certified with IATF 16949:2016 and ISO 9001:2015.
What QC processes do you have in place?
As mentioned, we are certified with IATF 16949:2016 and ISO 9001:2015. We work to the quality control processes required by these certifications.
How long will it take to get my tools?
This is dependent on the complexity of your tooling and can vary from 6 weeks to 18 weeks+ to initial samples.
Do you have another question?
If you want to speak in more detail about your question, it is easy to contact us and find out what it's like to work with us.