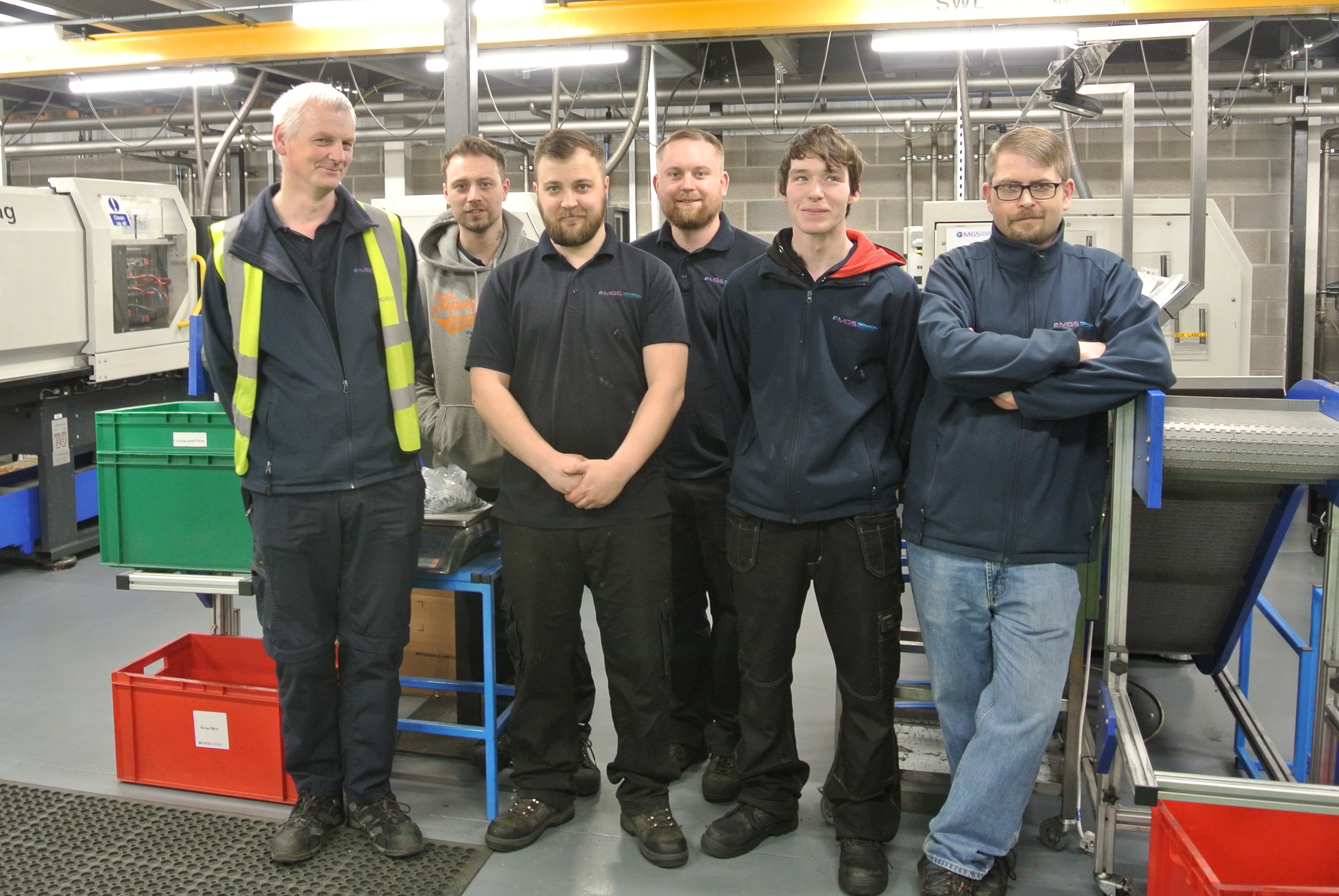 This week is the 12th annual National Apprenticeship Week, a week-long, country-wide celebration of apprenticeships. And here at MGS, we believe there is a lot to celebrate.
Following the appointment of six new apprentices over the last 18 months, they now account for more than 10 per cent of our total workforce. And that's not all in addition, all of the company's directors began their careers on apprenticeship programmes.
Neil Garrity, Operations Director at MGS Technical Plastics, explained: "Apprenticeships are absolutely critical to the future of the engineering industry and the UK's competitiveness in international markets.
"The programme allows firms like ours to shape the next generation of workers in terms of skills and attitudes, while the apprentices earn a professional qualification while benefiting from on-the-job, hands-on training."
However, Neil is concerned that many businesses don't fully understand the potential of such schemes, with numbers of apprenticeship opportunities falling in recent years.
Neil says: "Employing apprentices has been fantastic for our business. I think some of our peers worry that an individual may walk away once they have completed their training. But despite this small risk, our apprenticeship programme has paid for itself ten times over.
"Employers who choose not to invest in apprentices are being left behind. They struggle to source the skills they need while forward-thinking companies like ours design bespoke programmes for the specific work we undertake, creating our dream workforce."
The apprentices who have joined MGS in the last 18 months range from school-leavers beginning their careers through to supervisors looking to boost their skills sets. They are: Lee Smith, Technician Apprentice; Steven Hyde, Toolroom Apprentice; DillonTennant, Electro Mechanical Engineer Apprentice; Simon Glasson, Leadership Apprenticeship; Glenn Miller, Leadership Apprenticeship; and Mark Hartley, Technician Apprentice.
Neil added: "Our apprentices get the experience on the job and can really gain in skills and confidence. Both our staff and our company can progress."