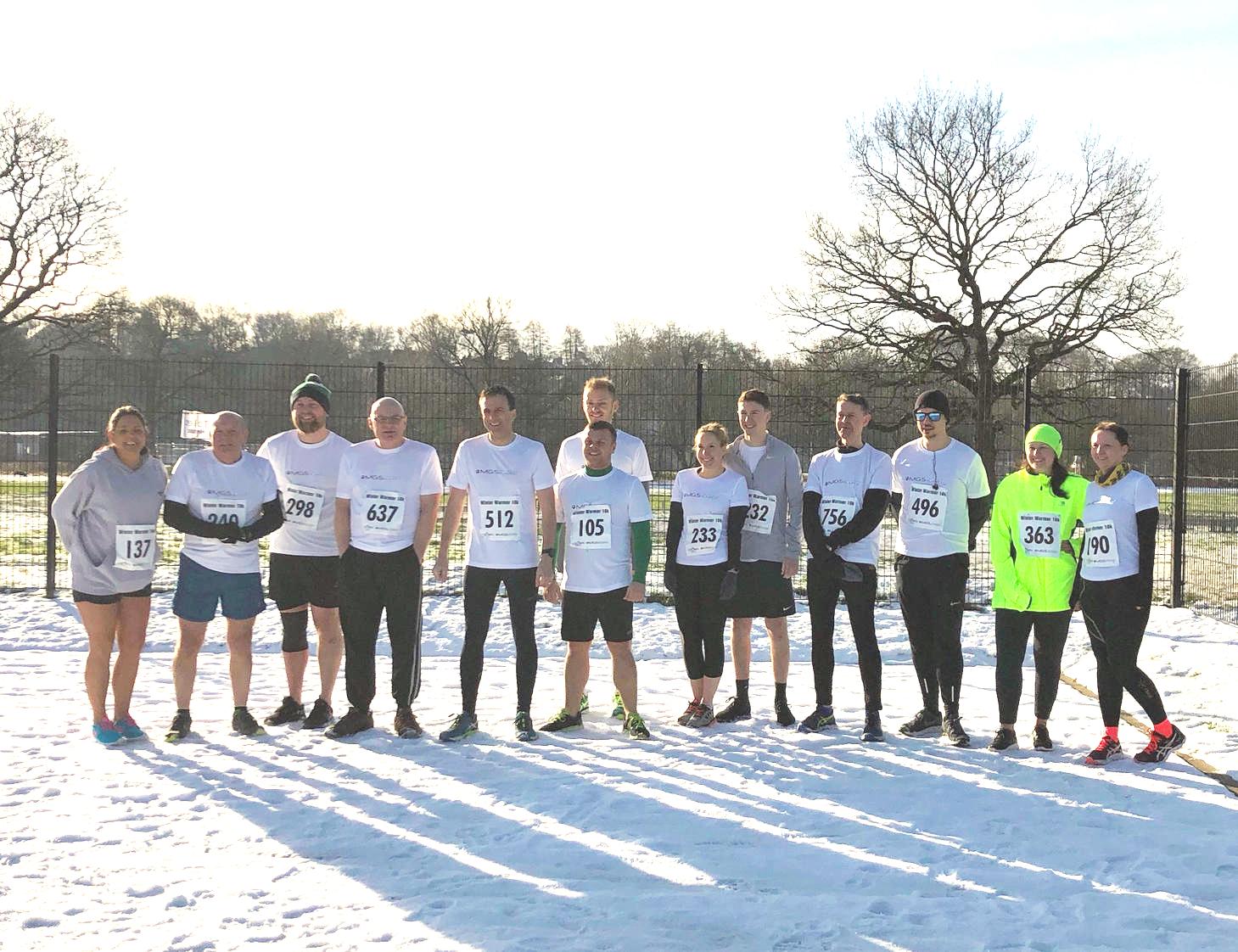 As a proud Lancashire company, MGS Technical Plastics is excited to announce its sponsorship of Blackburn's Winter Warmer charity run this February. And we're sending a team along to compete, too.
The Winter Warmer is an annual 10 kilometre race organised by the Blackburn Road Runners Club. It starts and finishes within the picturesque Witton Park, making use of its athletics track.
The event – on Sunday, February 3 – aims to promote running as a fun and healthy activity. Participants are also encouraged to use the opportunity to raise money for local charities, and there is also a Junior 2K run for younger runners aged five to 15.
With 800 runners already signed on to take part, there is a limited number of places still available on the day.
Several of the company's employees will be taking part on the day, ranging from beginners undertaking their first roadrunning event through to seasoned competitors who have been sharing their experiences and encouragement.
One of the MGS team new to running is Director's Co-ordinator Megan Johnson, who said: "At the start, I didn't believe I would be able to run 1km let alone 10km. But after training with colleagues, I'm ready for Sunday!"
Director John Sturgess said: "I'm delighted that we can support this great event. MGS is committed to supporting the local community, and running is a personal passion of mine, and so the Winter Warmer is the perfect combination of the two.
"For several years, this run has presented a fun and challenging start to the year for beginners and more experienced runners alike and has raised a great deal of money for some very worthwhile local causes."
John added: "I'd like to wish everybody taking part the best of luck, and for those who won't be running on the day, I urge them to show their support for any friends, family and colleagues who are!"
Backing the Winter Warmer is the latest in a number of initiatives by MGS which is aimed at supporting Blackburn with Darwen and its residents. We helped demonstrate the town's manufacturing capabilities by getting involved with the towns Festival of Making.
We are a supporter of the Nightsafe charity for the homeless, a sponsor of the local Good Neighbour Awards and we were named the best engineering company in the county at the 2018 Red Rose Awards.
More details of the Winter Warmer can be found at blackburnroadrunners.net or facebook.com/winterwarmer10k