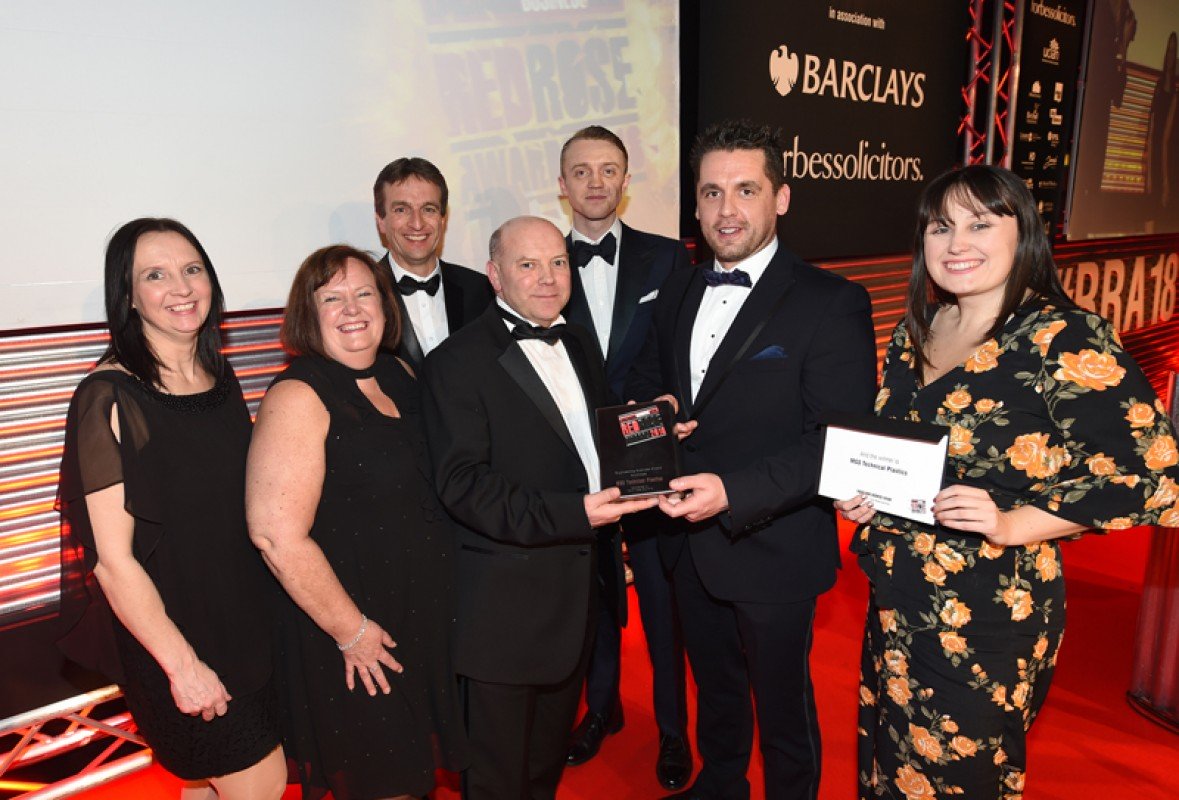 Plastic injection moulding specialist MGS Technical Plastics has been crowned the best engineering firm in its home county of Lancashire.
The award win caps an impressive year which saw more than £1m invested in new property, machinery and staff development.
The Blackburn-based business was selected above all other engineering companies – many also demonstrating success on a national and international level. The team collected its trophy in front of an audience of 1,100 guests.
To win the award, MGS made a presentation to a panel of judges, who ranked entrants on company growth, innovation, community relations and overall commercial success. With 20 per cent year-on year growth, a successful multi-million-pound expansion and relocation, and a string of projects benefiting local residents including sponsoring local awards, the judges opted to grant the award to MGS.
The judging panel was also impressed by MGS's extensive range of technical equipment, including industry-leading 3D printers, laser scanners and 20 machines ranging from 35 to 800 tonnes. MGS also recently purchased a £28,000 non-contact high-definition scanning arm to drive forward the quality and capability of its services.
As well as triumphing in the Best Engineering Company category, MGS also made the final shortlist for Best Manufacturing Company, the Growing Business Award and the Customer Service Award.
John Sturgess, director of MGS Technical Plastics, said: "It is immensely rewarding to have been presented this award by our peers."
"Lancashire has long been considered the home of British engineering, so to win this award right in our industry's heartland – and ahead of so many fantastic businesses – is really an incredible achievement."
The Red Rose Awards were held at Blackpool's iconic Winter Gardens on March 9, with 1,100 guests in attendance. Businesses from the length and breadth of the county vied for titles across a range of categories, with only the best of the best, as selected by a panel of expert judges being rewarded for their excellence.