FLEXIBLE. EFFICIENT. ASSEMBLY EXPERTS.
From the very early discussions at the product concept stage, we'll compare the feasibility of assembly at press side with the benefits of using dedicated product assembly experts.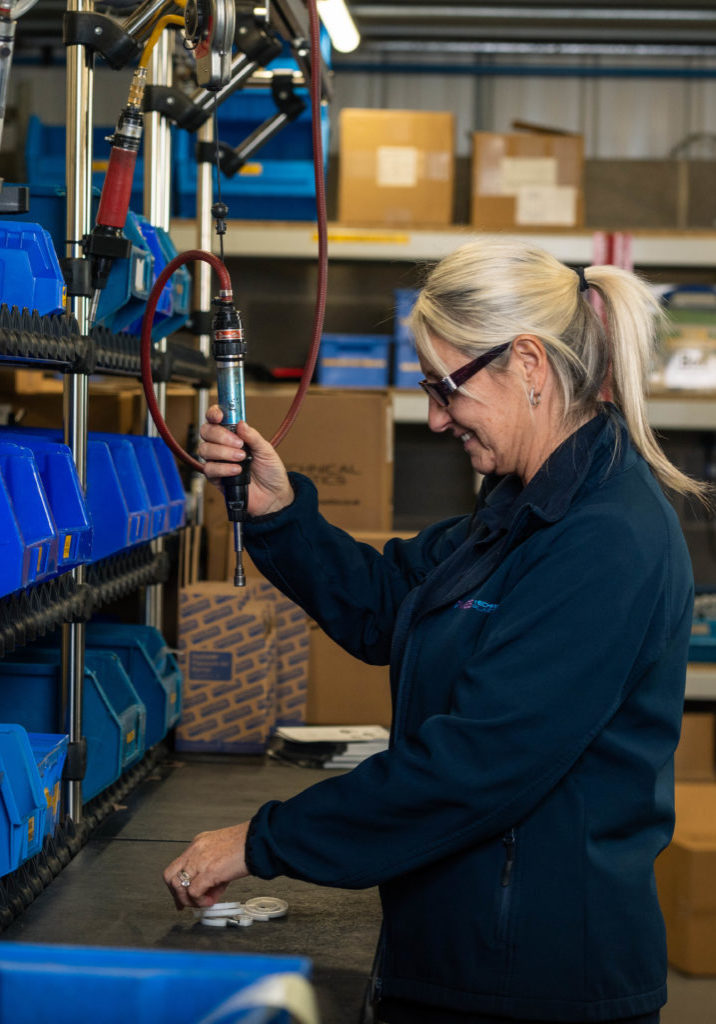 The projects we undertake are distinguished by their variety. As no project is like the next, the assembly process has to remain flexible too.
We'll discuss assembly by hand vs automation and we'll consider a mix of techniques that include mechanical, electrical and electronic assembly, functional testing, sonic welding, riveting, heat stake, glueing and printing.
Our assembly department has been streamlined using 5S, as a result, we've created an efficient area for your assembly needs.
All assembled products are processed through this dedicated area in our factory.
Our assembly team gives us the ability to provide the extra benefit of creating a retail-ready standard product all in-house.

We encourage leaders at all levels of the organisation, as a result, we have an empowered dedicated and passionate team that champion your success and ours.
We can distribute using our transport partner or our vehicles, we have the flexibility to ensure your products are delivered to your specification.
We can work with your specifications to source and package components. We can distribute in your branded packaging or in our MGS Technical Plastics packaging for delivery.